EV Charging Point Installation in Staffordshire
Welcome to Adam Kirkham Electrical! We take great pride in providing quick and cost-effective EV Charging Point Installations in Staffordshire and the surrounding areas. As an experienced electrician, we provide reliable and efficient electrical services and always strive to meet your needs.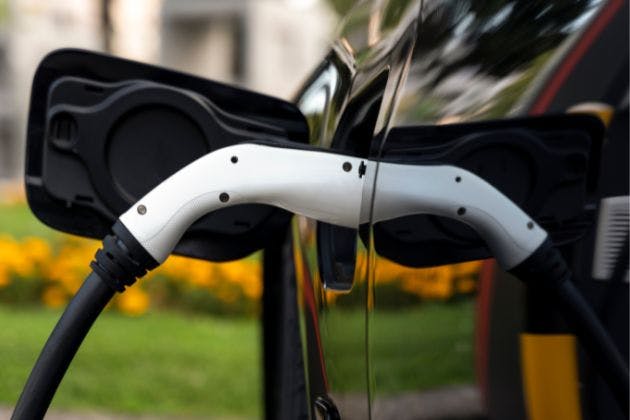 Qualified EV Charging Point installers in Staffordshire
EV Charging Points Electric vehicles have become increasingly popular due to their environmental and economic benefits. At Adam Kirkham Electrical, we understand the importance of installing an efficient and reliable EV charging point for your electric vehicle. Our team of experts has the knowledge and experience to install different types of EV chargers, including wall-mounted, pedestal, and fast chargers.
The Benefits of Having an EV Charging Point Installed


Convenience
Having an EV charging point installed at your home or business is a convenient and practical way to charge your electric vehicle without the need to visit a public charging station. It allows you to charge your vehicle at your own convenience without having to search for a charging station or wait in line for charging space.
With an EV charging point installed at home, you can plug in your electric vehicle when you arrive home, and the vehicle will be fully charged by the morning. This means that you can start your day without any concerns about the battery life of your electric vehicle.


Cost-effective
Electric vehicles are more cost-effective than traditional petrol or diesel vehicles in many ways. Not only the cost of electricity is much lower than the cost of petrol or diesel, but electric vehicles require less maintenance than traditional petrol or diesel vehicles. This can result in significant savings on maintenance costs over the life of the vehicle. Besides this, there are also tax incentives and subsidies available for electric vehicles in the UK.
By installing an EV charging point at home or work, you can take advantage of these cost savings and make electric vehicle ownership even more cost-effective. With a home charging point, you can charge your electric vehicle overnight and take advantage of cheaper off-peak electricity rates.


Environmental Benefits
Installing an EV charging point at home or work can enhance the environmental benefits of owning an electric vehicle. By charging your vehicle using renewable energy sources such as solar or wind power, you can significantly reduce the carbon footprint of your electric vehicle. In addition, by encouraging the use of electric vehicles through the installation of charging points, we can collectively reduce the carbon footprint of the transportation sector and help combat climate change.


Why Choose Adam Kirkham Electrical?
At Adam Kirkham Electrical, we understand the importance of providing reliable and efficient services to our customers. Our team of electricians in Staffordshire is fully trained and qualified to install EV chargers of different types and brands, ensuring that your electric vehicle is charged efficiently and safely. We use high-quality materials and follow all safety regulations to ensure that your EV charging point is installed to the highest standards.
Get in Touch!
Contact Us To learn more about our EV charger installation in Staffordshire, please call us on 0795 193 9166 or email us at adamkirkham2@googlemail.com. We provide a free consultation and quotation service to help you understand your options and choose the best solution for your needs.